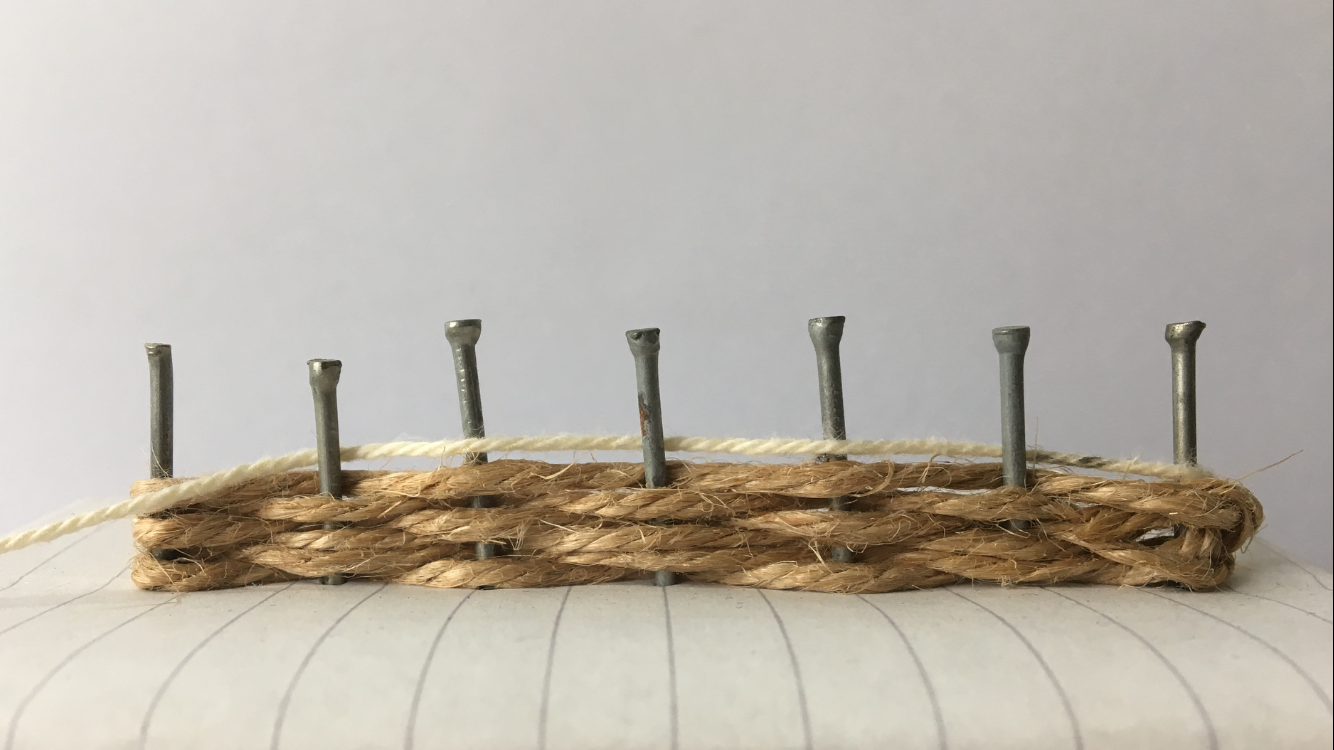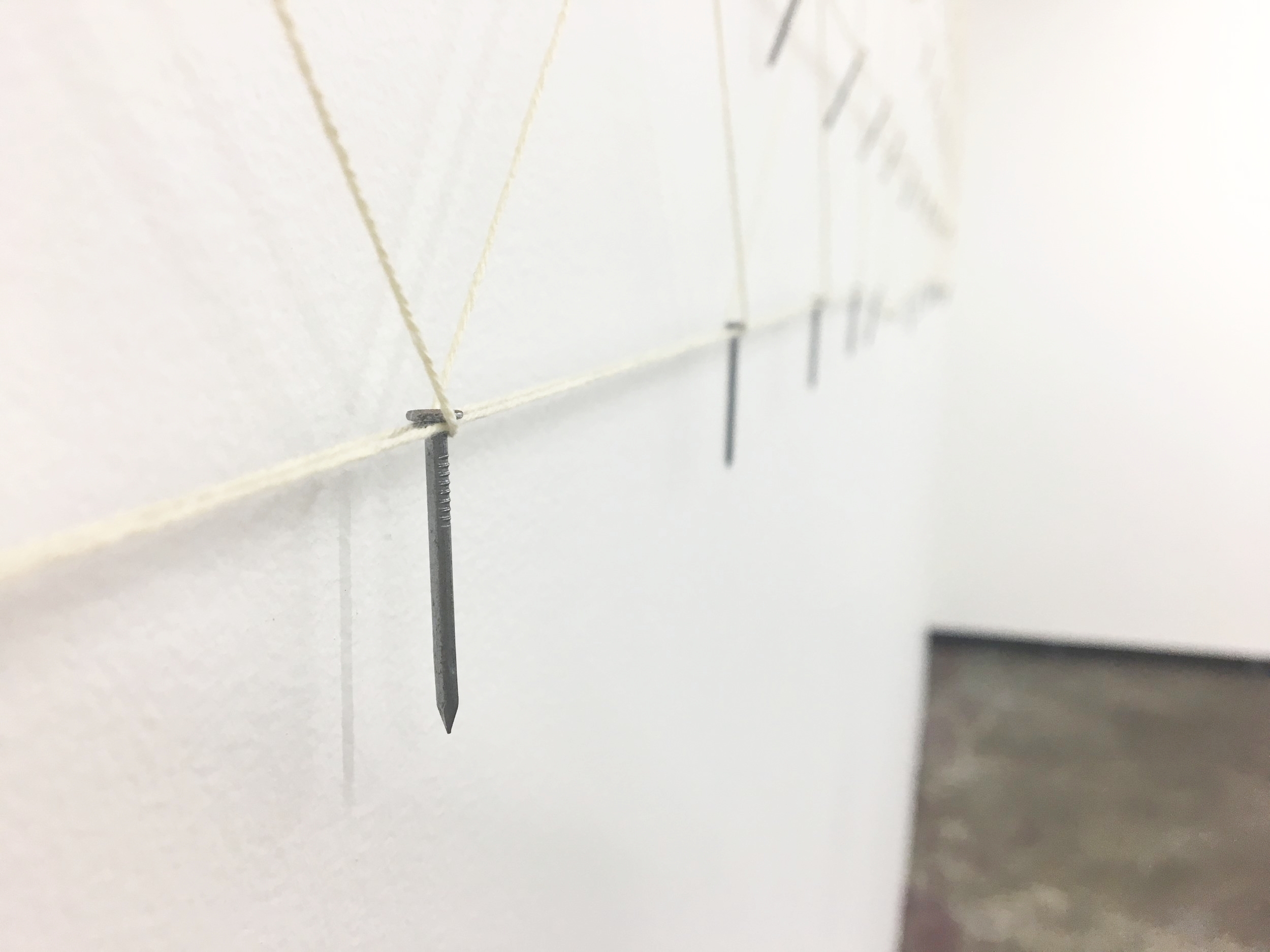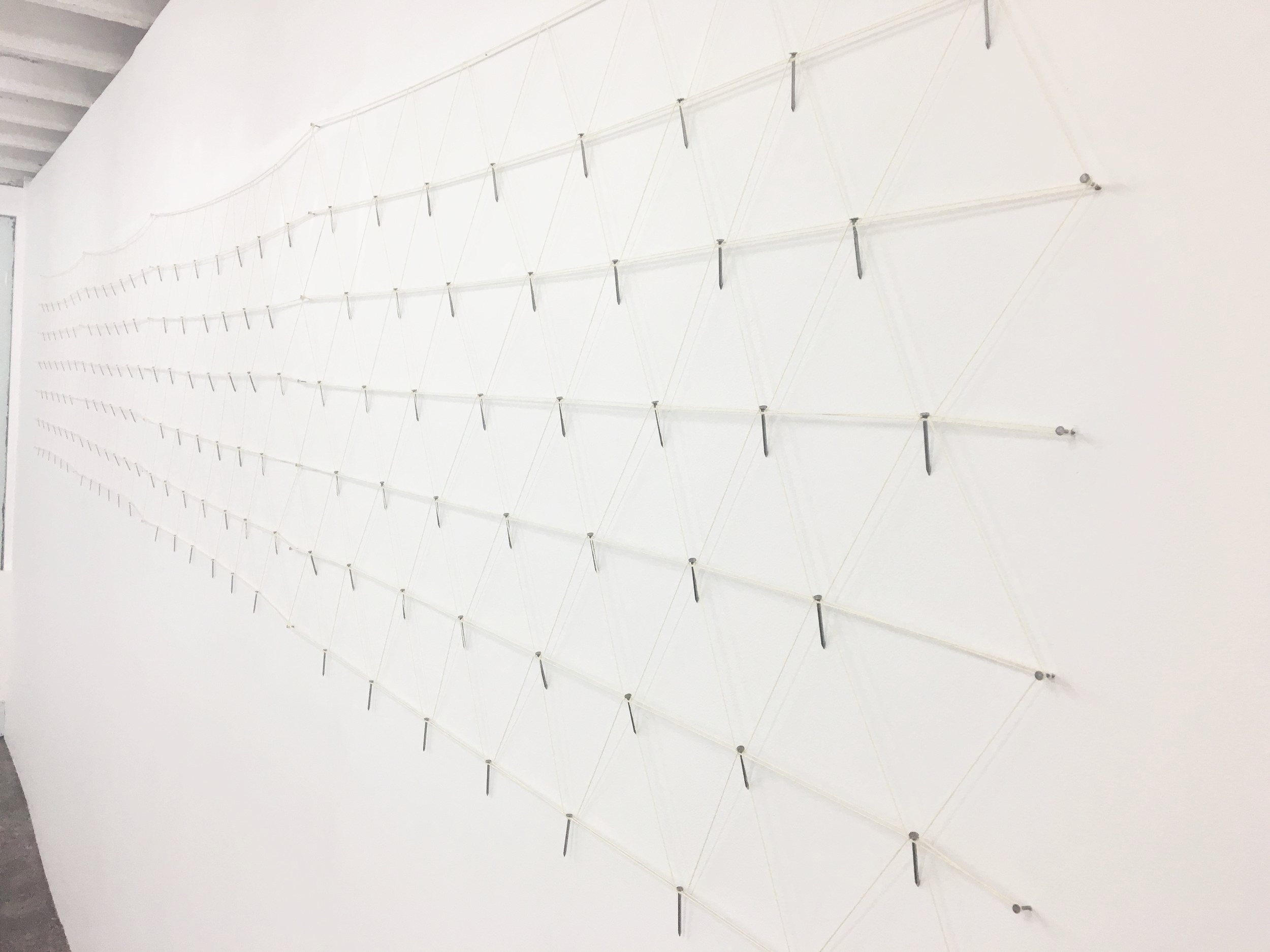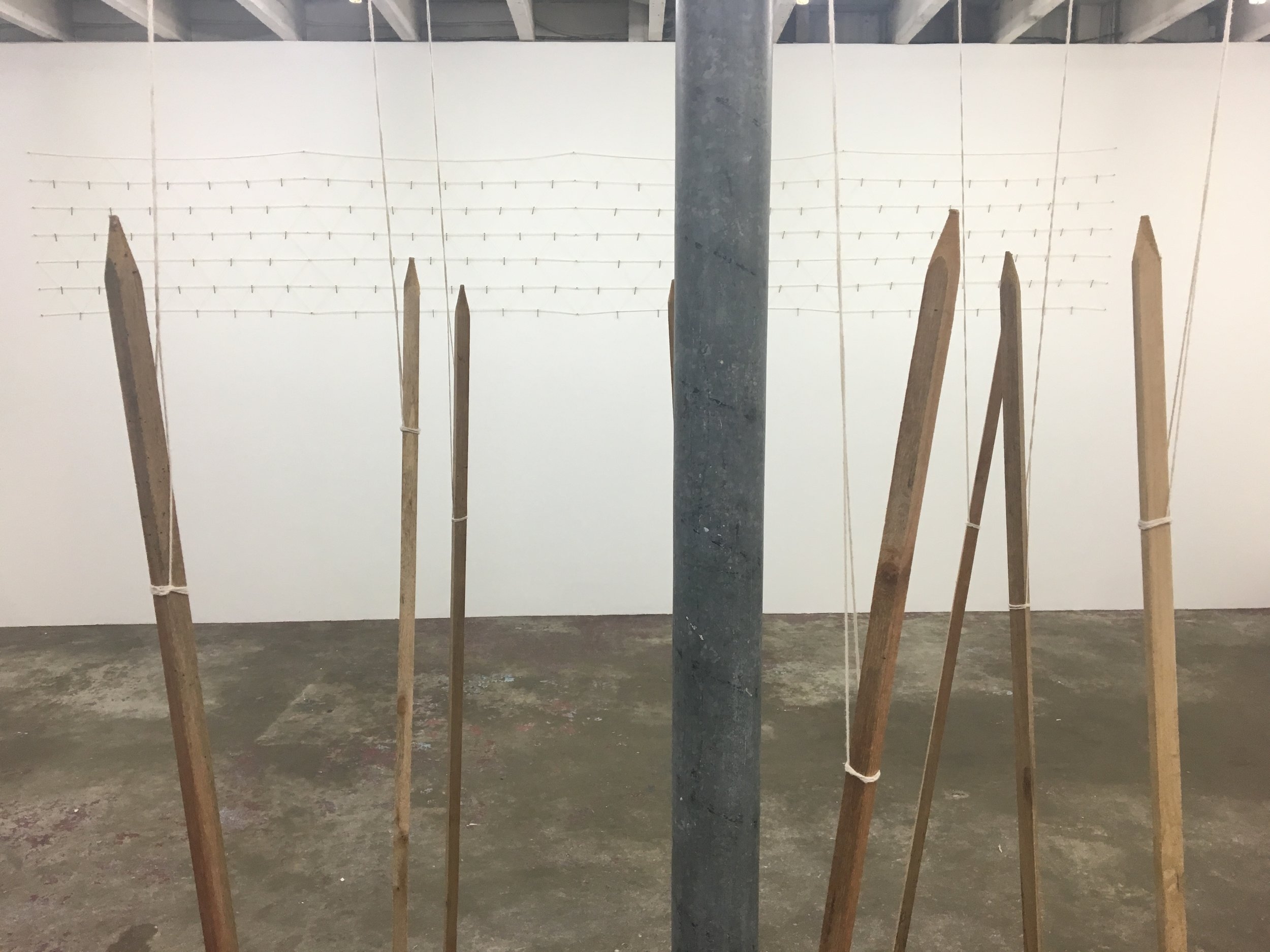 Systems of support make for precarious object interactions in Ally McKay's exhibition Taut.
Objects are assembled in tentative arrangements, expected – somehow- to support each other against inescapable physical forces. Taut invites us into a beautiful balancing act between tension, failure and endurance. It's an act we have all at some point been familiar with.
In systems where rules have already been set, either social rules or rules of gravity, we have little choice but to navigate them regardless of how little sense they make or support they afford us. Using simple materials linked to building and construction, Ally reflects on her own vulnerabilities and the resilience required to constantly stay upright against the pressure to collapse and fall within these systems.
Ally's constructions are a determination to make things work. Her quiet installations embrace fragility and speak of growth and adaptation to new environments.
Words by Miranda Hine.
Ally Mckay is current guest artist at Wreckers Artspace. 'Taut' presents a culminating body of work developed during her residency period.
Exhibition Review: Miranda Hine